PICK-UP SERVICE
At Van Vijfeijken we try to deliver the best possible service to our clients, this also includes our pick-up service and facilitating a visit to our company. 
Are you planning to come for a visit to our company? Then we can help you with planning your trip to our site in Son en Breugel. With our shuttle service, we can pick you up from the local airport, train- or bus station. 
Do you have any other questions related to our travel facilitation?
Please do not hesitate to contact us with your questions related to our service. We look forward to welcoming you soon at our site.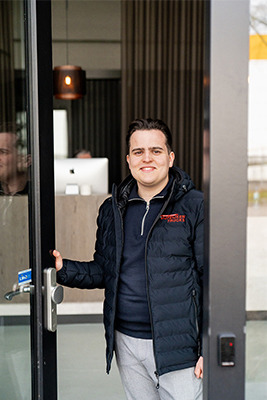 FULL FACILITATION OF YOUR TRAVEL
Flights

Find your flight easy and quick via Skyscanner. (Flights to and from airports such as Eindhoven, Amsterdam Schiphol, Maastricht, Brussels or Dusseldorf)

Hotel?

Reservation is done safe, quick and cheap via Booking.com
Contact us
Do you have a question related to a vehicle? Are you looking for help or advice? We are happy to help you answer all your questions. Please fill in the contact form below and we will contact you soon.